Middle Grade Books with Male Main Characters
Do you know a child between the ages of 8 and 12 (3rd - 7th grade) that would love books with Black male main characters?! Here is our list of popular titles to start with!
We recommend you purchase from an independent bookstore or request/borrow from your local library. Use our Bookshop links below to support the indie bookstore of your choice.
The Last Last-Day-Of-Summer
Lamar Giles
The Hardy Boys meets The Phantom Tollbooth, in the new century! When two adventurous cousins accidentally extend the last day of summer by freezing time, they find the secrets hidden between the unmoving seconds, minutes, and hours are not the endless fun they expected.
Tristan Strong Punches a Hole in the Sky
Kwame Mbalia

Best-selling author Rick Riordan presents Kwame Mbalia's epic fantasy, a middle grade American Gods set in a richly-imagined world populated with African American folk heroes and West African gods.
Clean Getaway
Nic Stone
Set against the backdrop of the segregation history of the American South, take a trip with this New York Times bestseller and an eleven-year-old boy who is about to discover that the world hasn't always been a welcoming place for kids like him, and things aren't always what they seem--his G'ma included.
Class Act
Jerry Craft
Jordan's friend Drew takes center stage in another laugh-out-loud funny, powerful, and important story about being one of the few kids of color in a prestigious private school.
Black Brother, Black Brother
Jewell Parker Rhodes

From award-winning and bestselling author, Jewell Parker Rhodes comes a powerful coming-of-age story about two brothers, one who presents as white, the other as black, and the complex ways in which they are forced to navigate the world, all while training for a fencing competition.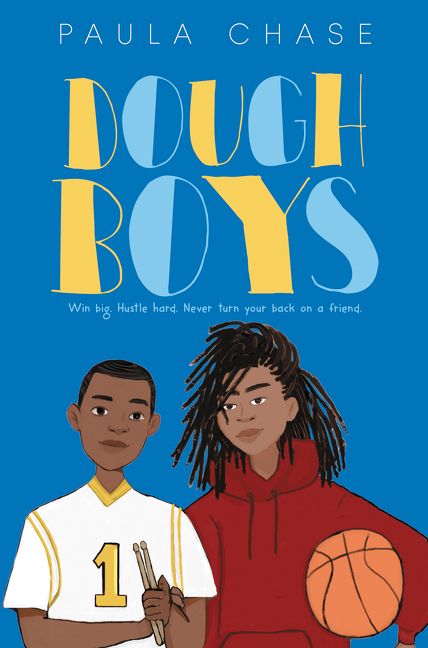 Dough Boys
Paula Chase
In the companion to her acclaimed So Done, Paula Chase follows best friends Simp and Rollie as their friendship is threatened by the pressures of basketball, upcoming auditions, middle school, and their growing involvement in the local drug ring.
The Season of Styx Malone
Kekla Magoon
Meet Caleb and Bobby Gene, two brothers embarking on a madcap, heartwarming, one-thing-leads-to-another adventure in which friendships are forged, loyalties are tested . . . and miracles just might happen.
Look Both Ways: A Tale Told in Ten Blocks
Jason Reynolds
From National Book Award finalist and #1 New York Times bestselling author Jason Reynolds comes a novel told in ten blocks, showing all the different directions kids' walks home can take.
King and the Dragonflies
Kacen Callender
Twelve-year-old Kingston James is sure his brother Khalid has turned into a dragonfly. When Khalid unexpectedly passed away, he shed what was his first skin for another to live down by the bayou in their small Louisiana town.
Big Monty and the Lunatic Lunch Lady
Matt Maxx
Meet fifth-grader Merlin Montgomery, AKA Big Monty. Merlin navigates between his love of astronomy and his desire to be accepted by A'lo Jenkins, the school champion of yo' mama jokes. Merlin discovers that Mrs. Findlehorner has created a monster out of the leftover lasagna and fish sticks to attack the ungrateful students.
Ikenga
Nnedi Okorafor
Nnedi Okorafor's acclaimed first novel for middle grade readers introduces a boy who can access super powers with the help of the magical Ikenga. Ikenga (Igbo literal meaning "strength of movement") is a horned Alusi found among the Igbo people in southeastern Nigeria.

Dragons in a Bag
Zetta Elliott
When Jaxon is sent to spend the day with a mean old lady his mother calls Ma, he finds out she's not his grandmother--but she is a witch! She needs his help delivering baby dragons to a magical world where they'll be safe.
 Support Black Authors
Trivia Game
Use this game to expose your young reader to more Black Authors while also teaching some Black History! They won't even know they're learning. They'll be too busy having fun!